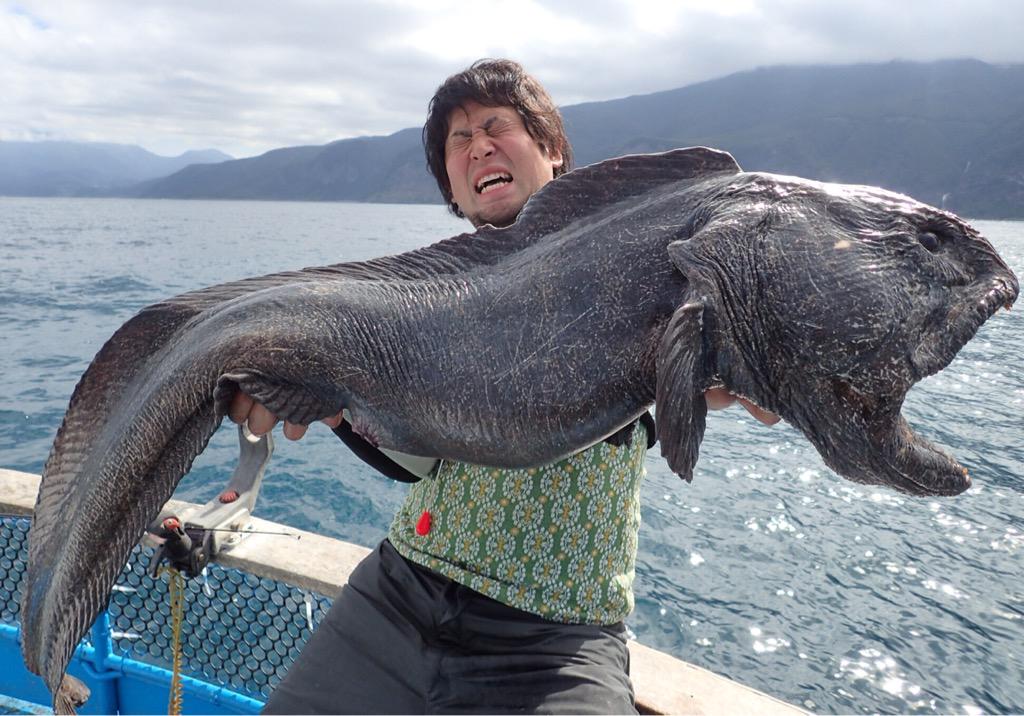 A bizarre fish caught by local fishermen off the coast of Hokkaido, Japan, is so strange that the fishermen community have dubbed it as an "alien" fish.
According to
Daily Telegraph
, the
fish was discovered off the coast in Hokkaido
, a Japanese island that lies very close to Russia. The sea creature was caught over a week ago, and pictures of the weird-looking fish have circulated widely on social media since, quickly making it an internet phenomenon.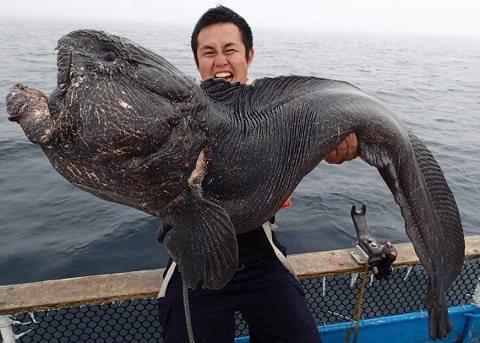 Hiroshi Hirasaka, who is known for hunting down and eating bizarre creatures around Japan and the world, posted the first pictures of the wolffish on Twitter last week. Generally, a typical wolffish grows up to
112 cm and weighs 15 kg
, but in this case, the fish is almost two meters in length, twice the size of its normal cousins. Though these species of fish generally diet on crabs and molluscs, this particular fish could open its mouth wide enough to gulp a human toddler.